Athletes
SET THE STANDARD #1: CAITLIN BANNER
"I still have this clear memory from when I ran my first ever running race when I was 8 years old. I fell in love with running right then and there. From then on, it turned into what it is today. An absolute obsession to be the best I can be" – Caitlin Banner
At the age of 11, Caitlin began training and competing competitively for the 400m and 800m events at the State and National Championships. After Graduating High School in 2016, she made the decision to join Viking Athletics Training Squad based on the Gold Coast, Australia. Here, she focused purely on the 400m, with the goal in mind to go back out to 800m in the future.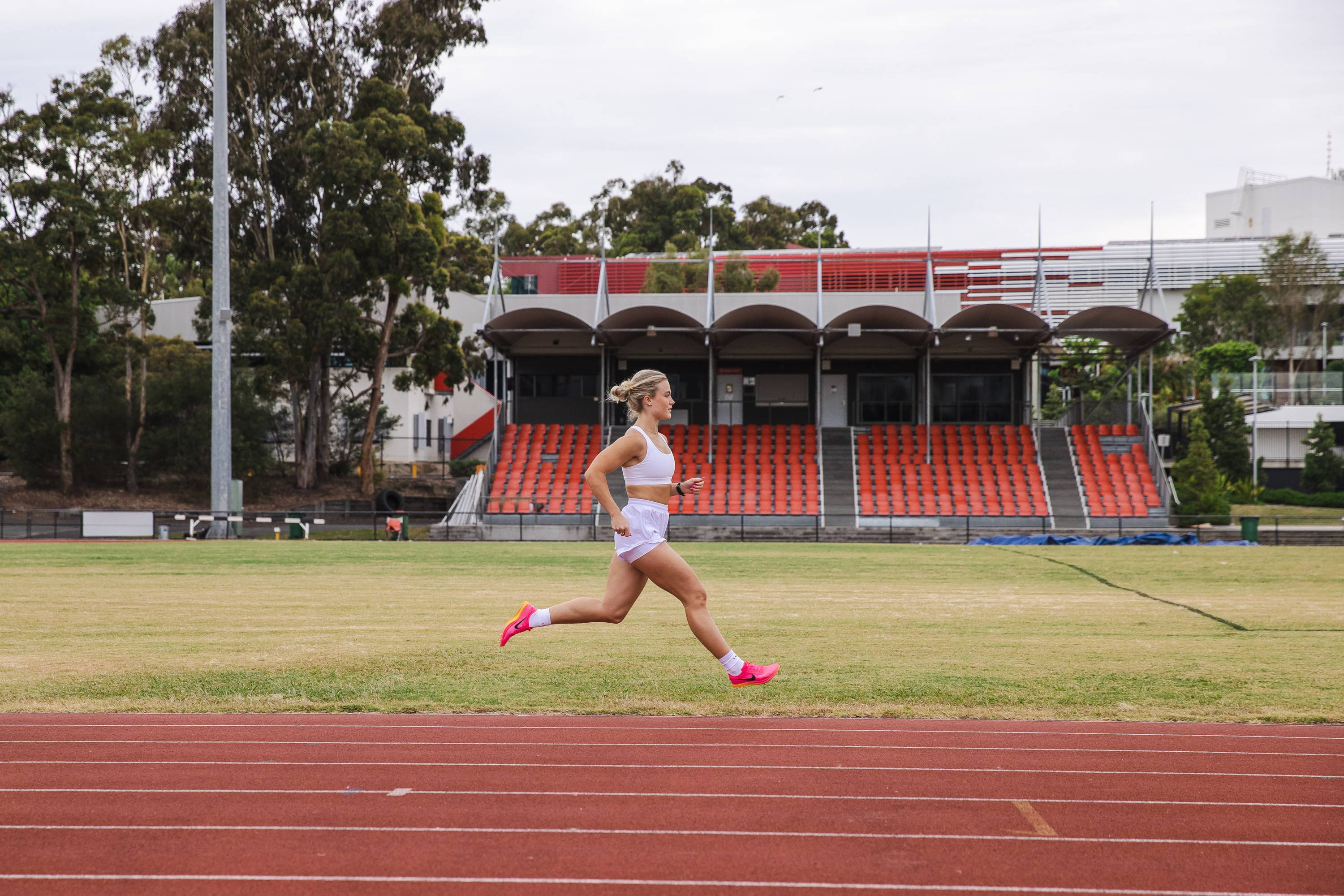 On the track she competed competitively in the 400m at State & National Championships for several years, and competed at invitational events, such as the QLD Track Classic, where she ran her 400m personal best in 2021. Caitlin has continued to top her best times and improve not only in the 400m, but also in the 100m and 200m.
Off the track, Caitlin graduated University in 2022 with a bachelor's degree in Business with a major in Marketing. During her last semester, Caitlin joined LSKD, starting out in our Community Experience Team, and later transitioning into her current role in our Digital Marketing Team.
Since making the decision early last year to move back to focusing on the 800m, Caitlin has been loving her journey more than ever, but this type of training is a big adjustment for the body and of course came with setbacks… managing injuries.
"At the time when you're experiencing those setbacks it is hard both mentally and physically, but it definitely is all just part of the process and you're only going to come out of it stronger" – Caitlin Banner
"You learn more about yourself on a bad day, than you do on a good one" – Caitlin Banner
For Caitlin Banner, the next stage is unlocked by making most of the present.
Each day is an opportunity to give your all, but success isn't always linear. Caitlin is focused on her future as a track athlete whilst graduating university and pursuing a career in the Digital Marketing Team here at LSKD.
"I want to be the person that said; I can keep going"
Set The Standard.
Felt inspired and want to see more? We have recently launched our new platform LSKD.TV which hosts an assortment of some of our favourite short videos including those featuring the amazing individuals in our LSKD Athlete Team.
---