Community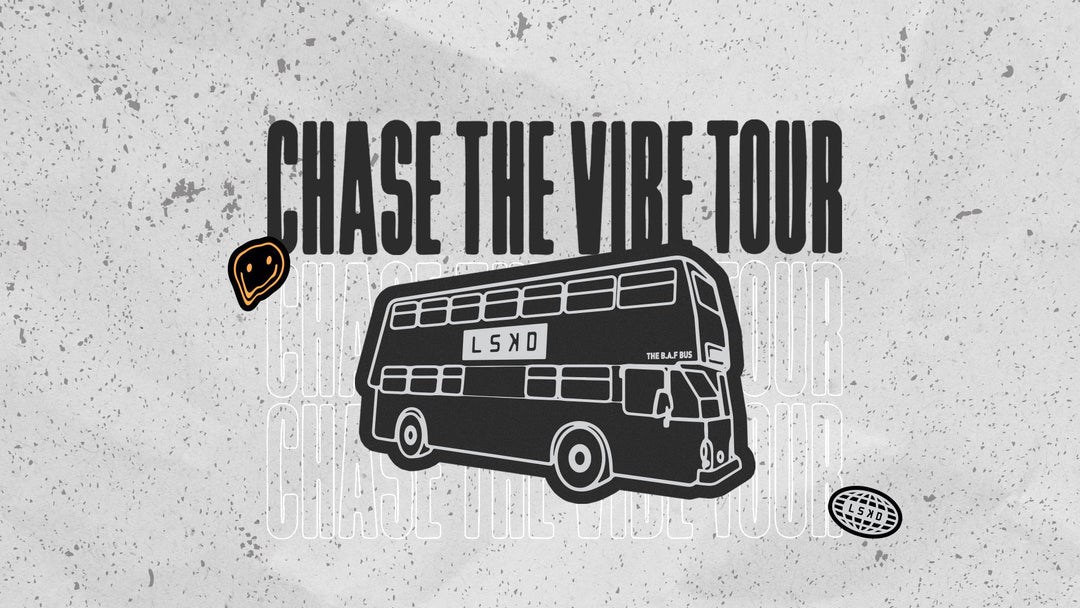 We're bringing our Big As F*ck double-decker bus to you, our community, on our Chase The Vibe Tour!
What started as an idea 5 years ago by our Head of Design Dylan Osbourne, we officially made this 1970s double-decker beauty ours in May 2023. Starting its life as 'The Love Bus' in Byron Bay, it has been reborn and kitted out for functional workouts, exclusive product shopping and recovery sessions, with air conditioning, couches, massage guns and recovery drinks awaiting.
The LSKD BAF Bus features a full sound system with x8 speakers, subwoofer, and LED lighting strips throughout. The bottom floor will be used as a retail store and chill out zone with a TV, couch, and fridge, and the top floor will be used as a chill out zone with bean bags, massage guns and compression boots for recovery sessions. Workout equipment will be stored on the bus with wall ball targets that attach to the side of the bus.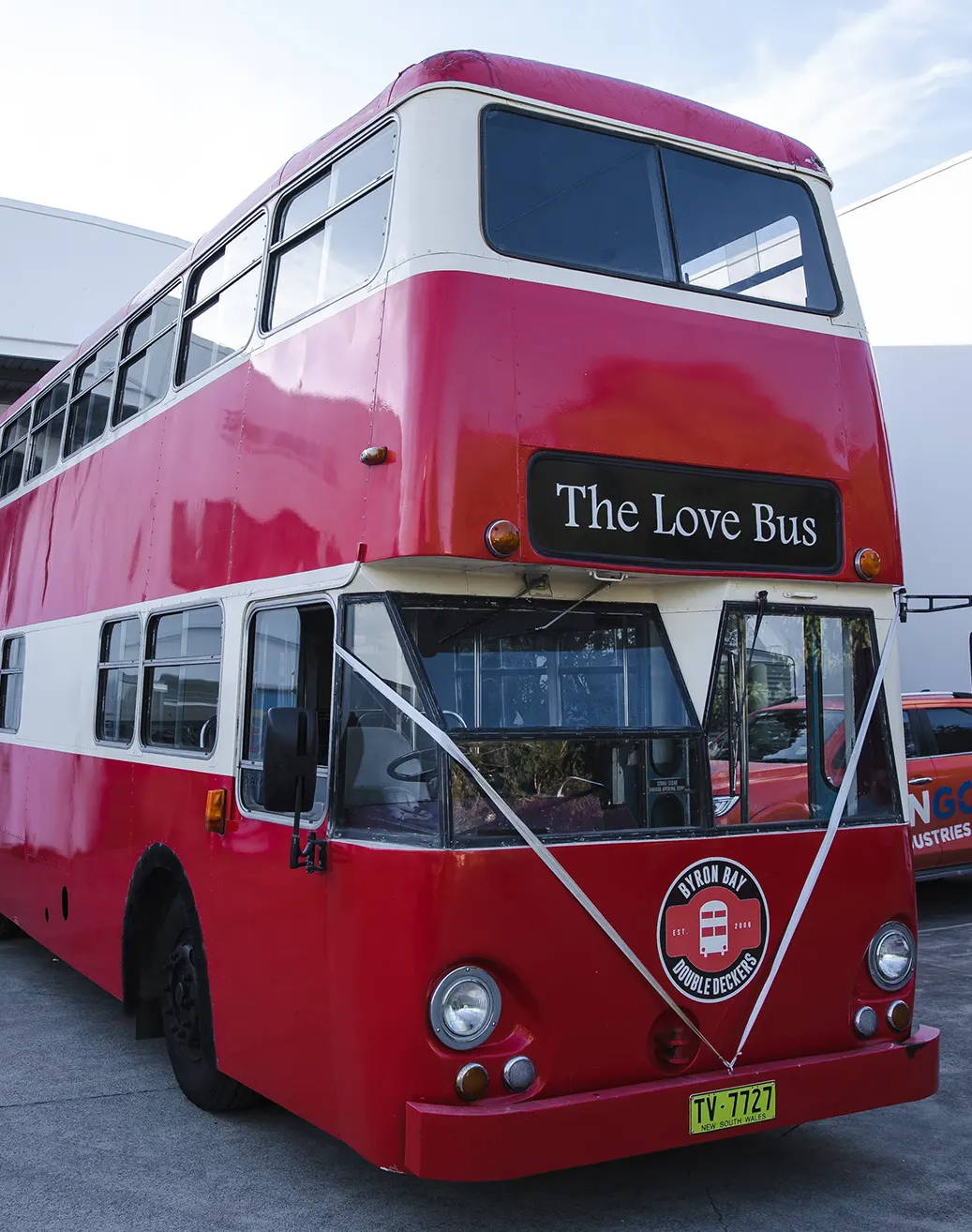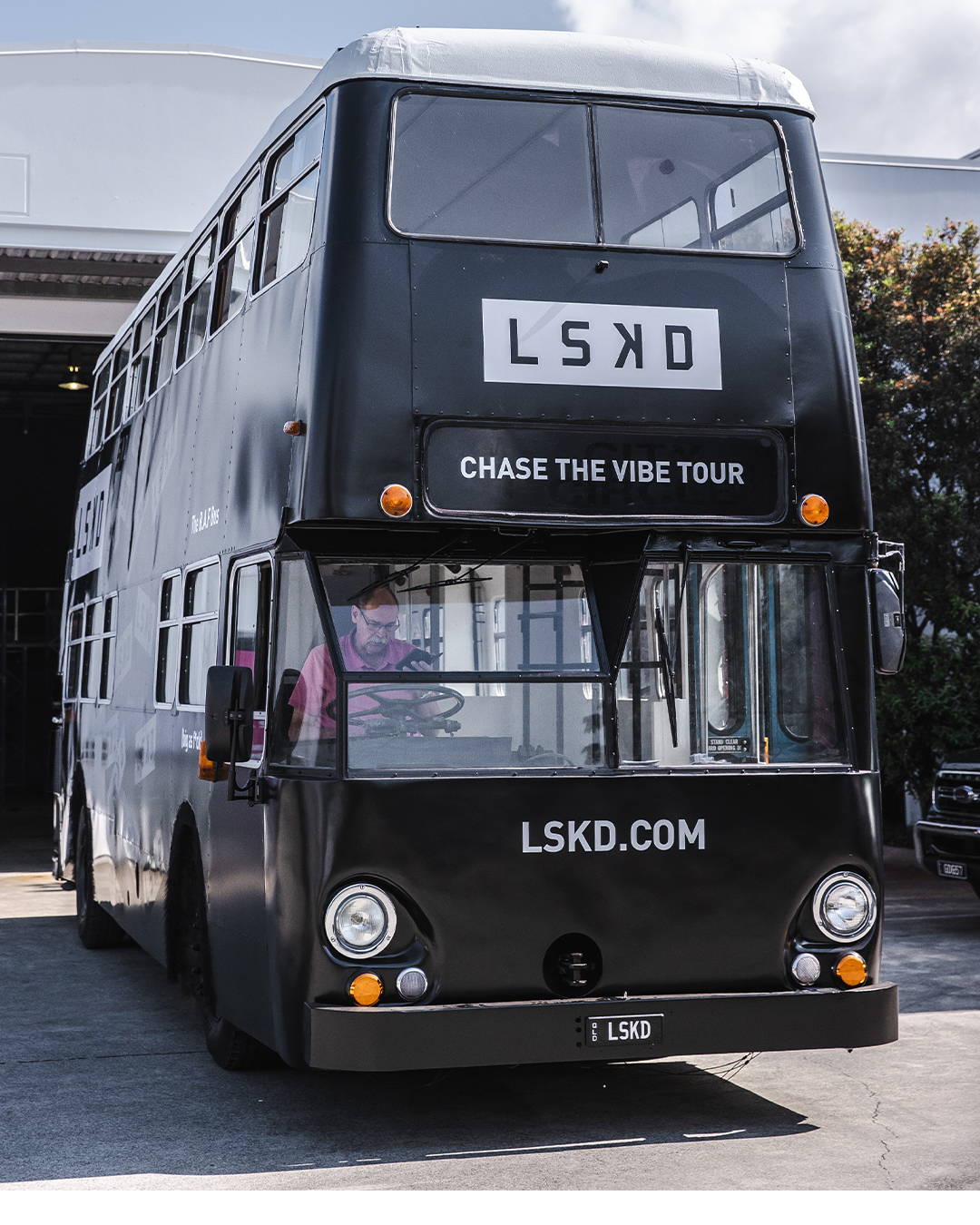 WHAT IS THE CHASE THE VIBE TOUR?
Our mission with 'The Chase The Vibe Tour' is simple. We want to connect with local fitness communities across Australia. The tour will begin on the Sunshine Coast and make its way down to Melbourne. We'll be dropping into local gyms, community events, run clubs, boot camps, fitness centres, fundraisers, and just about wherever we can park this thing.
Why? Because, for us, it's all about creating a community. It's at the heart of who we are and why we do what we do.
LSKD Value 2/6: Create A Community. Our community is why we're here and who we work for.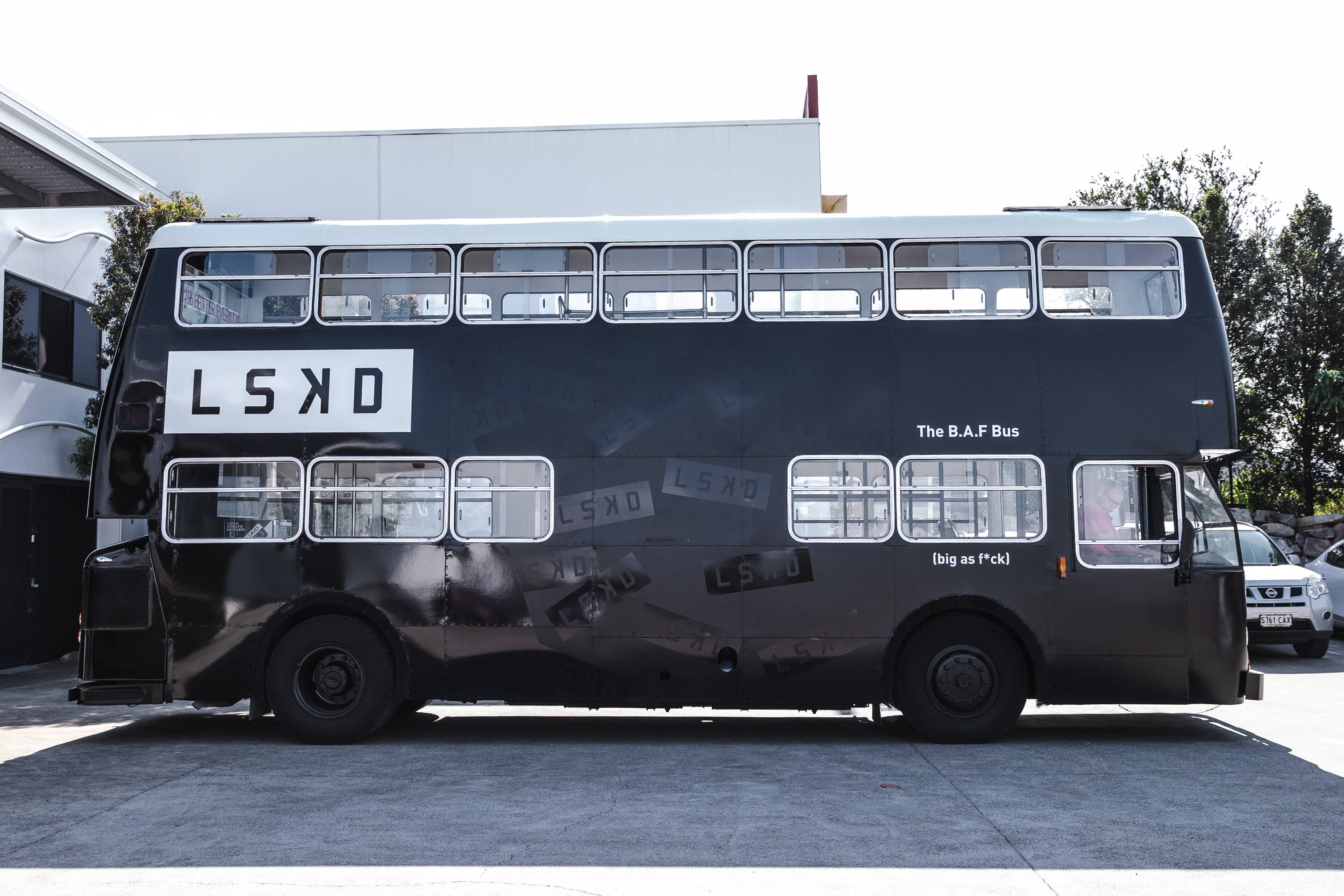 EXCLUSIVE BAF BUS PRODUCT
We'll have exclusive BAF Bus product available on tour. This means you can't buy them online, in our app, or in our stores. If you miss the bus, you miss the drop.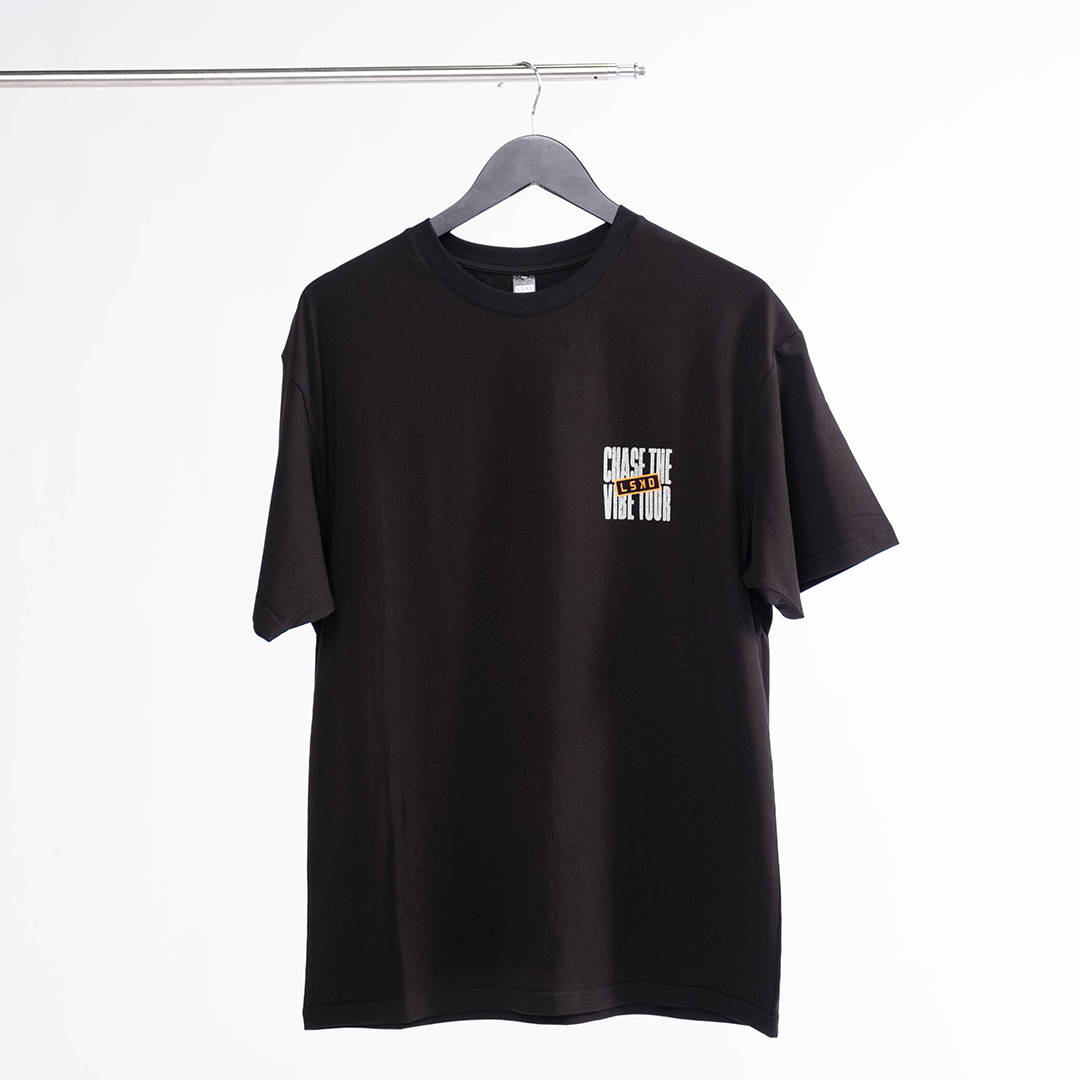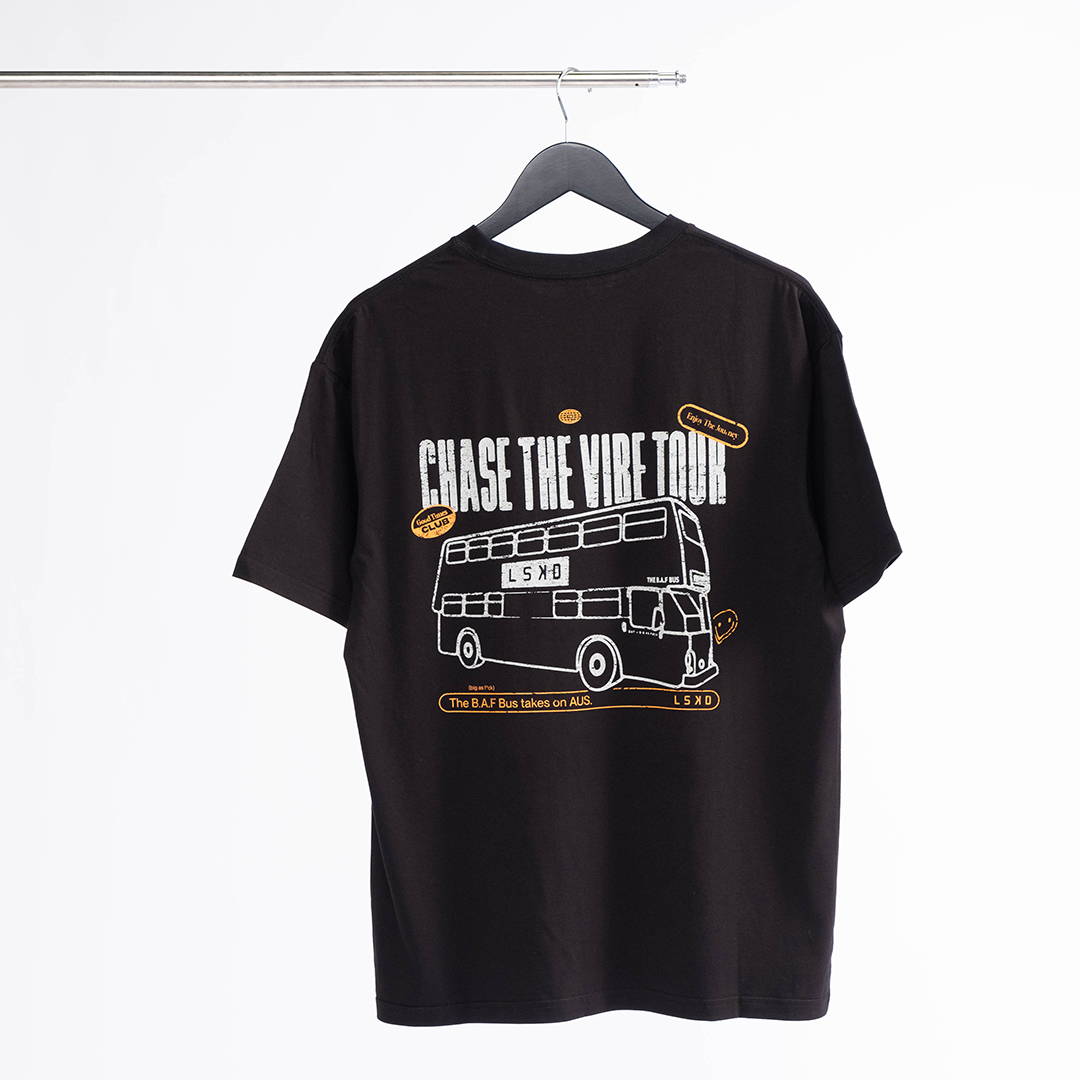 We will be sharing locations weekly for all the spots we will be parking up, and we can't wait for you to jump on board and elevate your LSKD experience!
---